Solomon's High School Graduation - June 1, 2018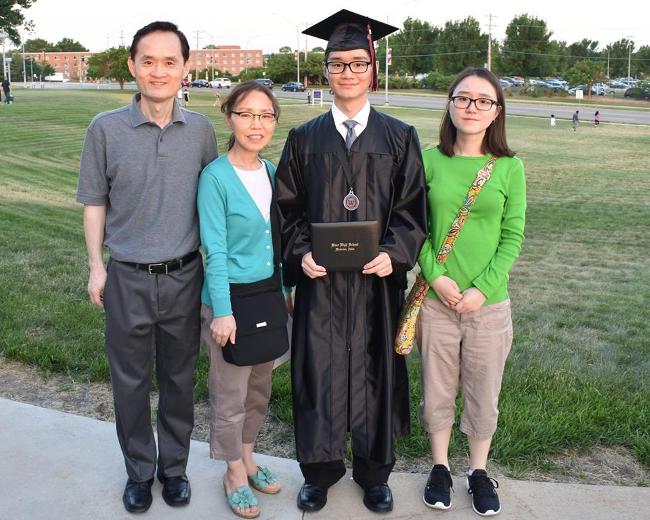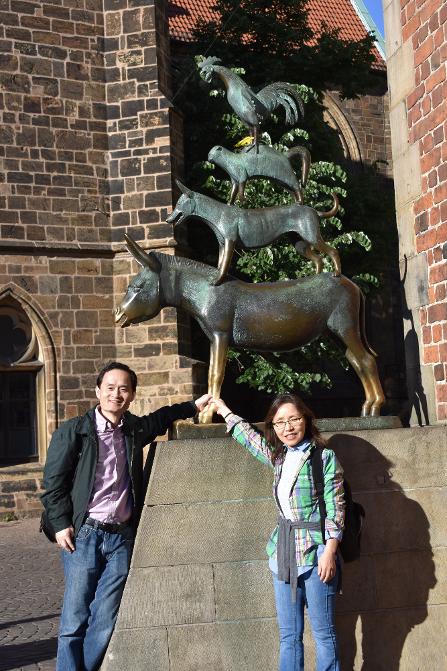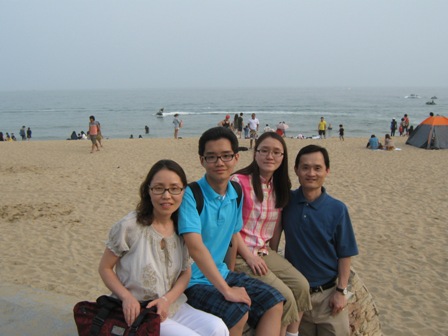 High School Graduation Day for Grace - June 2, 2012
Click
here
to see the pictures of graduation party.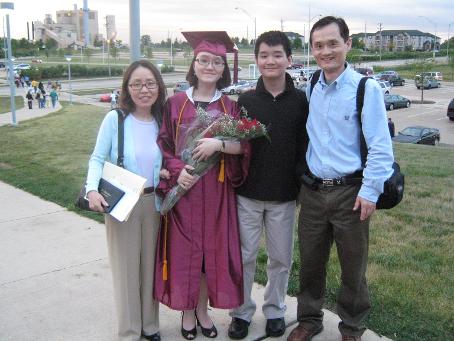 An addition to the Han family, Max - 6 months old.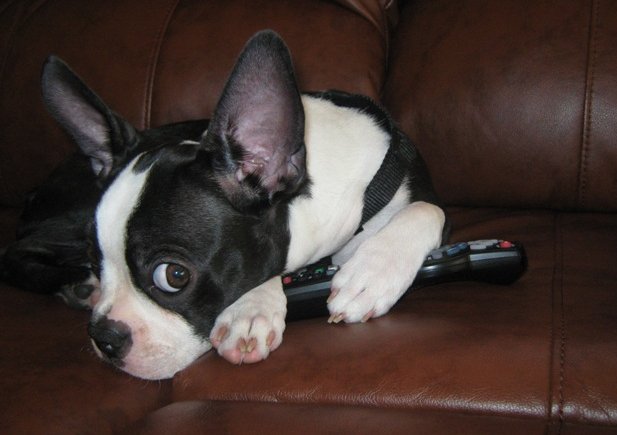 Our first family dog, Max, was brought home on June 11, 2010. He is a male Boston Terrier.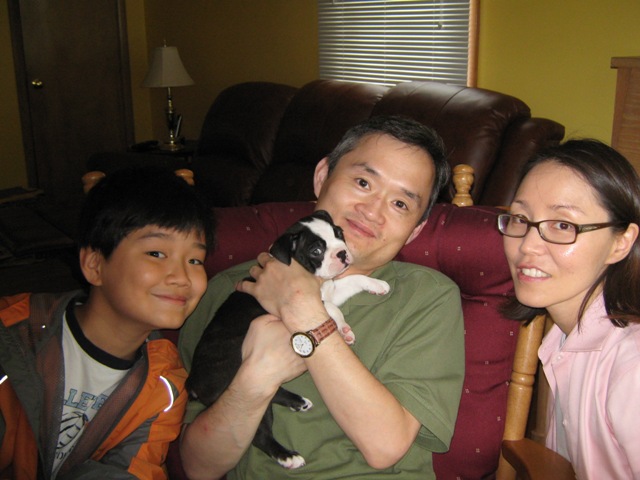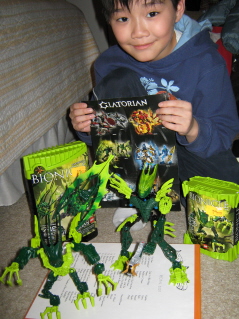 A gift for Solomon's 9th Birthday. Lego-Bionicle.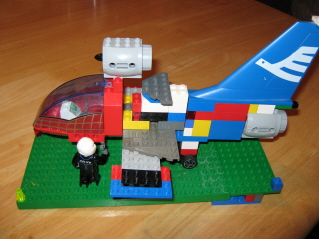 This work is a combination of a helicopter and a big commercial airplane. Lego is always Solomon's favorite toy.
Solomon's best friend Ashley
Solomon and Ashley enjoying snow outside.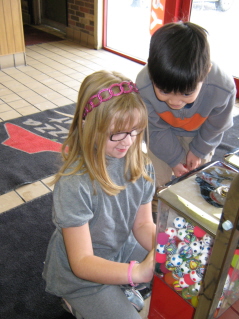 We went to Pizza Hut with a coupon Solomon got at school for his good reading skills.
Family trip to Grand Rapids, Michigan for All State Band in January of 2009.
After the event we visited the Gerald Ford Museum.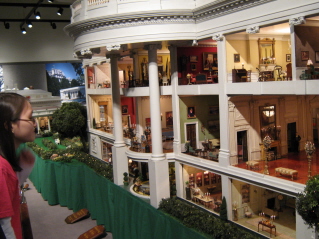 Grace was taking a look at the inside of the White House miniature.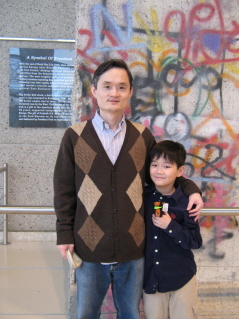 Solomon and dad took a picture in front of the Berlin wall.