Westminster Presbyterian Church presented a public concert on Sunday, October 24, 2010 at 4 p.m. The theme of the concert was all kinds of animals, and the concert was designed for all animal lovers. The program was full of fun and heart touching music about animals and pets. We invited the audience to give a free-will offering going to Cedar Bend Humane Society during the concert.
Click here to visit the home page of the Cedar Bend Humane Society, Waterloo, IA.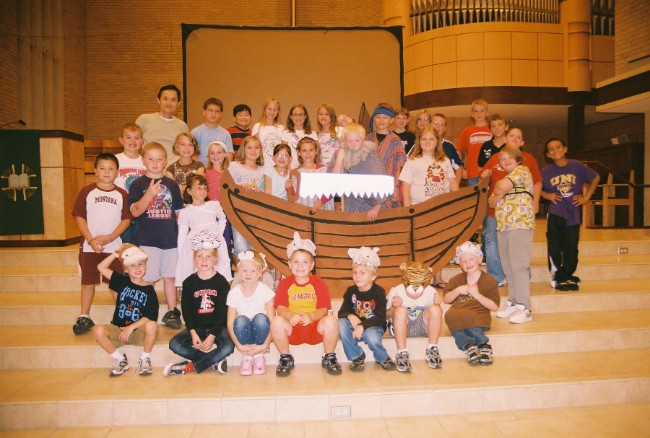 Messengers Choir (1st -5th graders) will sing "Who Built the Ark?" and "We Thank You, God, for Animal Friends."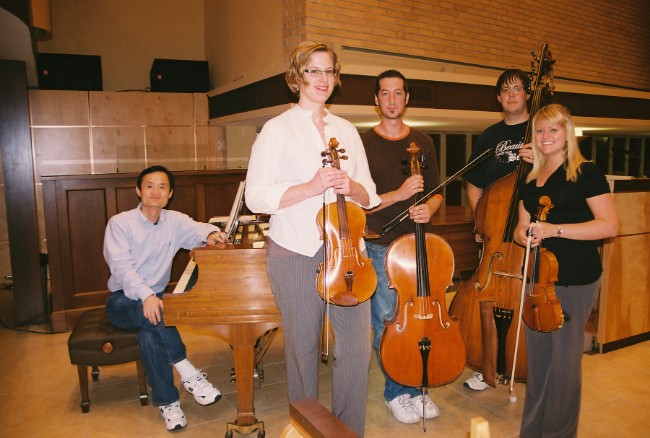 Guest String Quartet with Taemin. Cara Schmidt (violin), Ute Brandenburg (viola), Jesse Luke (cello) and Brian Robinson (double bass).
Guest String Quartet; Taemin Han, piano - F. Schubert's Piano Quintet, "Trout", Theme and Variations.
Taemin Han, piano -"The Flight of the Bumble Bee" by Rimsky-Korsakoff
Westminster Chancel Choir - "Joyful, Joyful" from the movie "Sister Act II" by L.V. Beethoven, arr. by Warren.
Westminster Chancel Choir, Jim Thielen, soloist - "Concerto for Singing Chickens and Piano" by Stephen L. Lawrence (with apologies to Beethoven and Tchaikovsky).